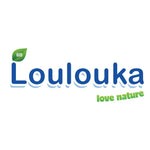 Big News from Loulouka Formula!
Loulouka may be one of the new kids on the organic baby formula block, but they are working hard to be the biggest and best selling organic formula in the US.
It takes a love of nature and a love for children to make an organic baby formula quite like Loulouka. They back up their decision to be a sustainable product with a pledge to use 100% Swiss ingredients from local suppliers. Not only is the sustainable packaging concept an important step, but also the omission of palm oil. Coconut oil has been shown to help the body absorb calcium better.
It is not just Loulouka that is shouting out how great it is, so are the customers! So many reviews are impressed with the high quality ingredients and commitment to health and safety, it is easy to see how it is a formula made by parents for parents. The demand has called for more Loulouka to be available to our customers here at My Organic Formula as well as in Europe.
What is Loulouka's Big News? 
A new production batch is ready at Loulouka. That means that we will soon be restocked and ready for more orders.
That's not all. Stage 3 Loulouka has been updated so that it is appropriate for babies 10 months and up. For hungry babies with a need for more nutrients in their diet, it can take them into the toddler months and meet their dietary needs. The new Stage 3 will be in our collection in September.
Do You Want to Learn More About Loulouka? 
Just like us, you can reach Loulouka on Facebook and Instagram.
Facebook:
https://www.facebook.com/Loulouka-1046912918840883
Instagram:
loulouka_baby
https://www.instagram.com/loulouka_baby
Also keep your eyes open for their official website relaunch at the end of this month!
Whether your little one has been enjoying Loulouka since Day 1 or you still just want to learn more about it, there are so many ways to learn about the new organic formula from Europe. Go to Loulouka and see all they have to share about their terrific products, then come to us for the best deals on all three stages.